Roman Polanski's masterpiece, 'THE PIANIST"
wins 3 of it's 7 academy award nominations
CC has just completed two lyrics for the music of Wladyslaw Szpilman that will be part of the Wladyslaw Szpilman's songbook. The highly acclaimed film by Roman Polanski, "The Pianist" (based on the best selling book of the same name) just won 3 of its 7 Academy Awards nominations (Best Actor - Adrien Brody, Best Screenplay - Ronald Harwood, and Best Director - Roman Polanski). It is based on the true story of Szpilman's remarkable life as a holocaust survivor. He was one of Polandís leading contemporary composers and one of the greatest pianists in the world.
See Article by Army Archerd from Variety.
See Article from Entertainment Today.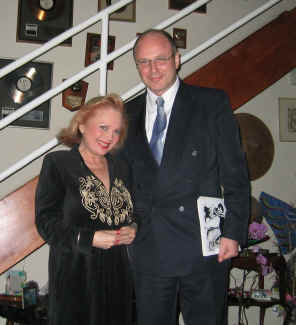 CC with Wladyslaw Szpilman's son, Andrzej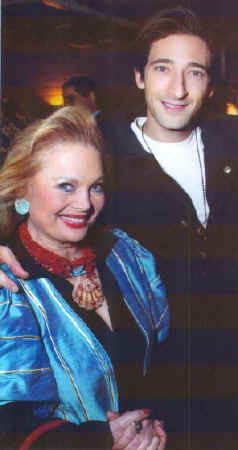 CC & Adrien Brody, Oscar for Best Actor in The Pianist